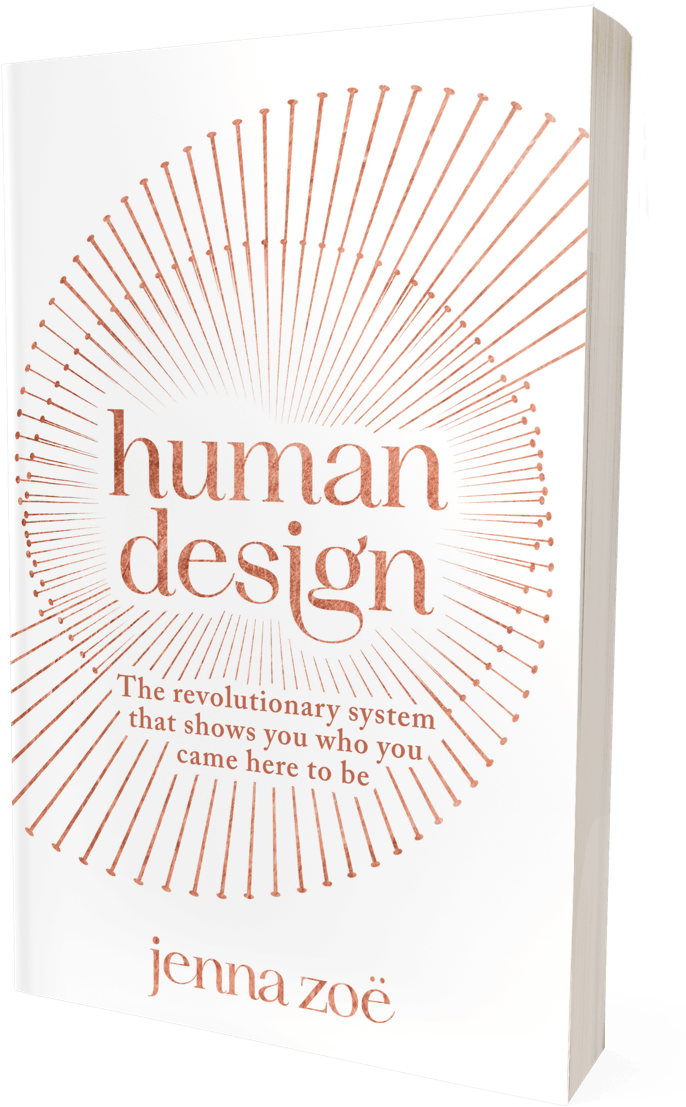 'Human Design' by Jenna Zoe
Daring to Be Who You Really Are Is the Adventure of a Lifetime
If you've ever wanted to become your best self or live your dream life, you've probably looked to others for answers. But maybe now you've realized not all their advice works for you.
By using your time, date, and location of birth, Human Design is a system that helps you find your own way and provides a roadmap built around who you really are and who you came here to be. In this book, world-leading expert Jenna Zoe guides you through Human Design to teach you:
– how your energy flows so that you can find the optimum work and life pattern for you
– your specific type of intuition and what it reveals to you
– how to flex your personal gifts and traits
– an authentic road to success aligned with your true self
When you live your life by working with these things and not against them, everything you want happens with less resistance and more ease. And the best part? You get to feel like you along the way.
The universe has a plan for you and Human Design is here to help you find it