Tomi Lappi
A session with Tomi Lappi is a channeled dialogue between two equals where the wisdom of your chart is blended into where you find yourself now in your life and identifying the bread crumbs that will lead you where you want to go.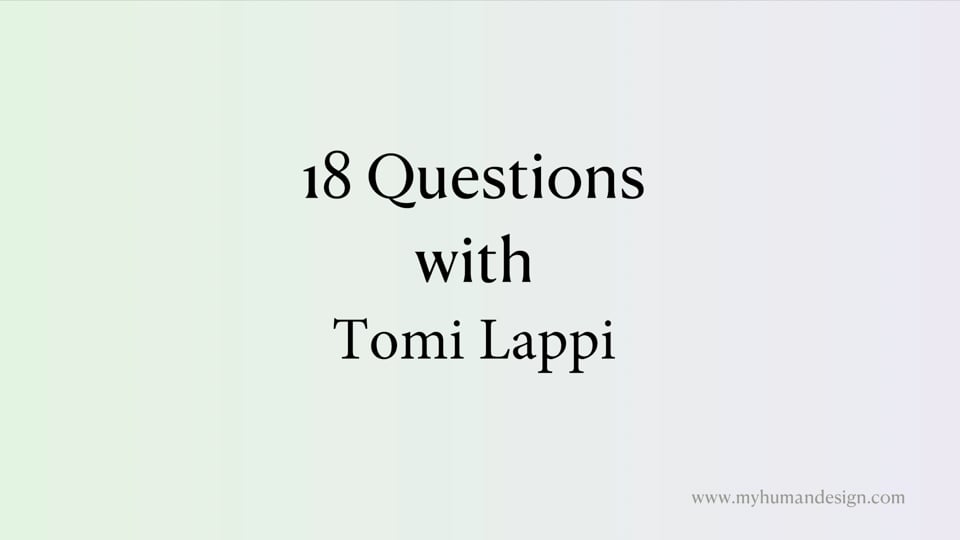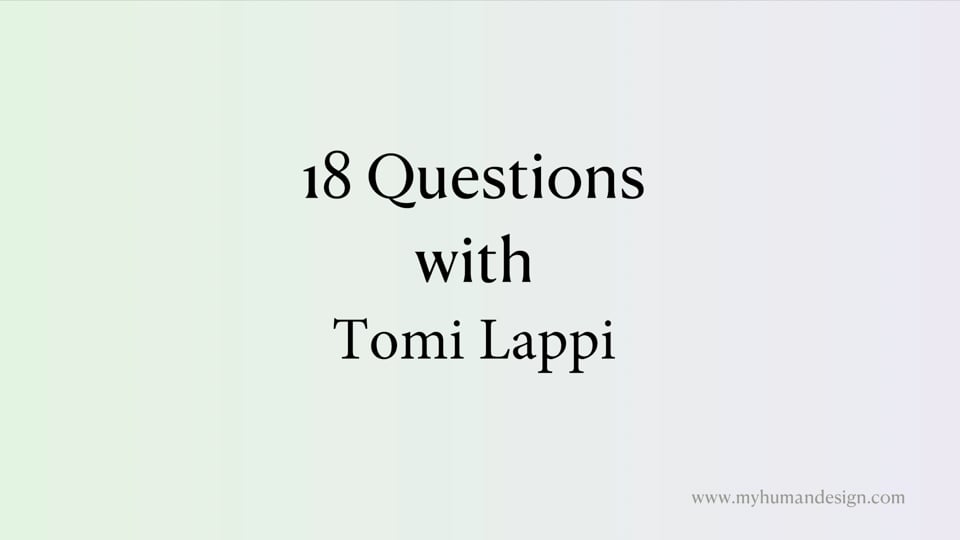 Description:
Tomi Lappi is a Human Design Reader and Mentor, who in true generator style  still pursues an active career and follows his passions as a dancer, choreographer and model. Tomi recently teamed up with Jenna Zoe to create the frequency lifting Dance Workout Elevate here at MyHumanDesign.
Tomi's journey of self-discovery has been built on a foundation of not-belonging, the struggle of finding an interior and exterior sense of security, and has been heavily marked by the passing of his father in 2017. This loss led him to the profound realization that nothing in this life is black or white, and that darkness is always accompanied by light and vice versa.
His reading and mentoring style is built on four solid building blocks, which are based on a mix of his innate channeling gifts and almost a decade of investigating literature on philosophy and psychology; studies and courses around happiness and wellbeing, spiritual knowledge and of course, his weapon of choice: Human Design. The four building blocks are humor – the capacity to bring a smile to a person's face and finding the lightness and joy in any given situation. Perspective – finding a way to shift and enhance our perspective on ourselves and our circumstances. Social Energetics – seeing and understanding how our internal narratives reflect back on us in interpersonal relationships and exchanges. And Love – a strong willingness to create a bond and unconditional support with not only his clients, but all of the people in his life. While a session with Tomi offers you tools, it also offers you the opportunity to pick up the tools and use them to create real and tangible change in your life.
Tomi in and outside of his practice is an advocate for radical transparency and honesty – taking responsibility for the circumstances in our life, and uses the relationship we have with ourselves as a base for our human experience. He accompanies and helps each of his clients to figure out his or her next steps and to find more joy, success and peace in the life they have the capacity to co-create for themselves
Testimonials:
"My reading with Tomi quite literally changed my life. Tomi was very hands on with the communications before my appointment which made me feel very good about booking with him. During my session I felt like he really knew ME. His technique of chart reading makes you understand yourself in a way that stays with you. Not to mention his sweet soul just shines through the whole time. I'm very grateful for my time with Tomi as it has changed the way I now think about myself & my life in the best way. Thank you so much Tomi!"
"Tomi is not just a life coach. He is a true life hack. We started our journey in full pandemic. A period that could not have been any more challenging in my life as physician, scientist, husband and individual. A period of life, I entered not in the best state of mind. Nevertheless thanks to Tomi I could flourish, I could even thrive. Through his exceptional (analytical) skills and unique guidance I got to (re)discover who I truly am. I am not going to say I became a better person, thanks to Tomi I was just able to find this amazing person hidden inside of myself again: a person who is able to truly sincerely connect and love himself and the people close to him. Gracias Tomi!"
"Tomi – our session cracked me wide open. You made me understand that being my true self is my superpower & is exactly what will make my desires a reality. Knowing that I don't have to change or be someone else to unlock abundance has shifted everything. You are teaching me how to nurture and lean into exactly who I am meant to be in this world and in such a short time so many shifts have already been made. The amazing thing is that nothing is as complicated as we seem to make it – and you have made me see that. Here's to letting life flow with ease. Thank you."