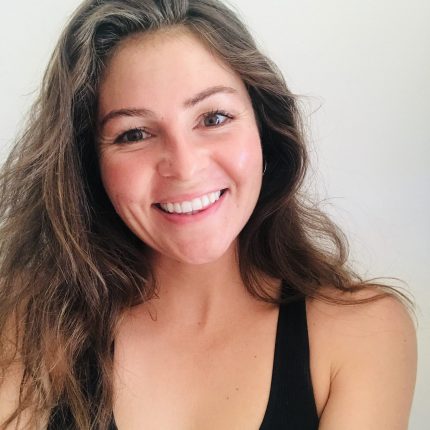 Every reading Sean does is about explaining human design to the client in a way that is easy to understand and tells them how they can start living their design immediately.
Description:
Sean currently resides on the North Shore of Kauai living out the life of her dreams. She swims and communes with the ocean daily while doing the work she loves. Sean grew up in Orange County, CA and graduated from UCLA with a degree in Environmental Studies. She then spent 5 years living and working throughout Latin America, with a brief stint in San Francisco in between.
After working several jobs in different fields that were unsatisfying, she thought she landed her "dream job", yet still found herself feeling unfulfilled. That's when she discovered Human Design. The system was the biggest breath of fresh air and truly a saving grace. She became "obsessed" as her family and friends might say and began reading every chart she could get her hands on.
In 2021, Sean connected deeply with her intuitive gifts. She completed an intensive clairvoyant apprenticeship and became a certified clairvoyant healer. Every reading she does is a fusion of her human design expertise, healing tools, and clairvoyant / intuitive gifts. You'll learn about your chart, discuss future choices that will elevate your life, and ultimately realign with your soul's essence and purpose.
It is important to Sean that Human Design is applicable, empowering, and liberating. Every reading she does is about explaining human design in a way that is easy to understand and tells you how you can start living your design immediately. Sean sees Human Design as a springboard into your best life, so she wants to make sure you know how to get there. She takes care to frame everything in the chart as a strength because the beauty of Human Design is that all parts of our charts are strengths.
Along with being a chart reader, Sean is very passionate about helping the environment and creating a sustainable world, which is a core value she incorporates into all that she does and how she lives. To Sean, Human Design aligns seamlessly with this vision. She believes we can only create a loving, sustainable world when we are all living our designs, doing what we love, and enjoying the wonderful gifts we have within.
Testimonials:
"I let my intuition choose my reader and it was Sean…she delivered in such a cool way. she was great at reading the chart, but more than that and more importantly, she knew how to make that information make sense for me."
"Sean is a gifted and insightful reader, not only able to help people understand their human design but also how to incorporate it to enhance their lives. Sean helped me to uncover my superpowers, unique gifts, and strengths and shared tips on how to integrate them into my everyday life. During my reading, Sean painted a painstakingly accurate depiction of my soul's journey in this life. She also provided me with a roadmap to help me embody these unique aspects, including a personal mantra, resources, and expanders — all helping me to continue this discovery well after the reading. As I am beginning to incorporate Sean's revelations and practise using my strategy and authority correctly, my life is starting to flow and flourish with more ease and grace."
"My reading with Sean was amazing and an experience I will never forget. I went into the reading knowing a lot about my energy makeup but I left knowing so much more about myself. Sean explained everything on my chart through my actual life situation – work and personal. She was amazing and her energy was everything. We connected so well and I'm very grateful for that."
"Quite simply, it was profound. Over the past decade, I have been doing a lot of digging, searching and poking around to uncover a better understanding of myself. My reading with Sean was instantly transformative, bridging some unknowns in new ways. Sean has a beautiful and personable way of expressing Human Design. She had a lot of wisdom to share and she listened intently and with an open heart. I felt seen, understood and honored."
Testimonials:
"I recently had my Human Design chart read by Ilona and I was truly amazed. I felt so seen, and so perfectly described. She did an amazing job at translating the meaning behind all of the overwhelming aspects of my chart (well… overwhelming to me as a total HD newbie, hah). I am now so intrigued by the Human Design system, and I plan to look into the charts of my children, to help guide me as their mother, in upholding their authenticity. It is clear to me that Ilona's understanding of HD goes beyond just being well learned, she also understands it intuitively in a way that allows her to bring all of the separate aspects of a chart into a beautifully cohesive reading. If you're at all interested in HD I definitely recommend working with Ilona!"
"I recently had my Human Design chart read by Ilona and I was truly amazed. I felt so seen, and so perfectly described. She did an amazing job at translating the meaning behind all of the overwhelming aspects of my chart (well… overwhelming to me as a total HD newbie, hah). I am now so intrigued by the Human Design system, and I plan to look into the charts of my children, to help guide me as their mother, in upholding their authenticity. It is clear to me that Ilona's understanding of HD goes beyond just being well learned, she also understands it intuitively in a way that allows her to bring all of the separate aspects of a chart into a beautifully cohesive reading. If you're at all interested in HD I definitely recommend working with Ilona!"
"I recently had my Human Design chart read by Ilona and I was truly amazed. I felt so seen, and so perfectly described. She did an amazing job at translating the meaning behind all of the overwhelming aspects of my chart (well… overwhelming to me as a total HD newbie, hah). I am now so intrigued by the Human Design system, and I plan to look into the charts of my children, to help guide me as their mother, in upholding their authenticity. It is clear to me that Ilona's understanding of HD goes beyond just being well learned, she also understands it intuitively in a way that allows her to bring all of the separate aspects of a chart into a beautifully cohesive reading. If you're at all interested in HD I definitely recommend working with Ilona!"