Jess Della Calce
Jess is here to guide you to connect with the wisdom in your body. This is the key to trusting yourself. Jess shifts you toward the next steps that align energetically with how you are designed to move through the world. Are you ready for the next phase of your transformation?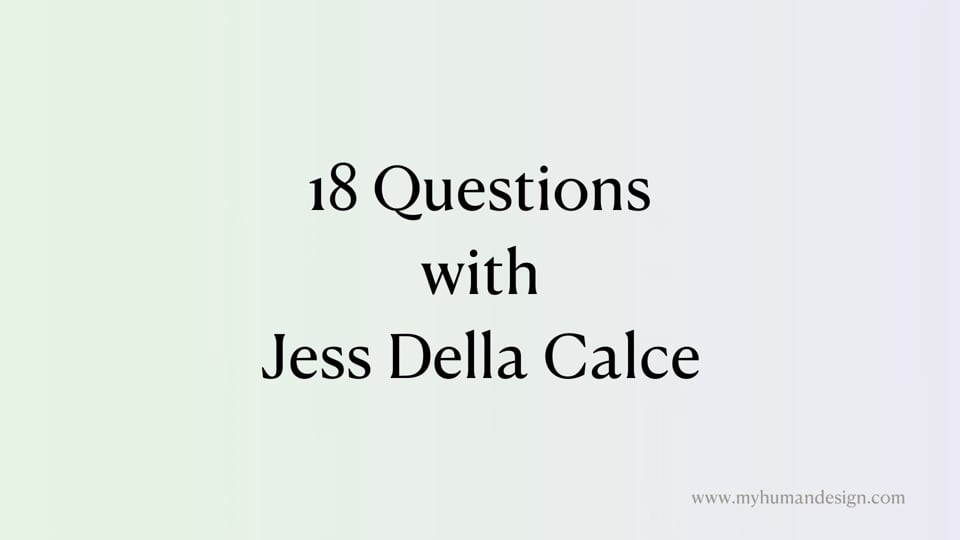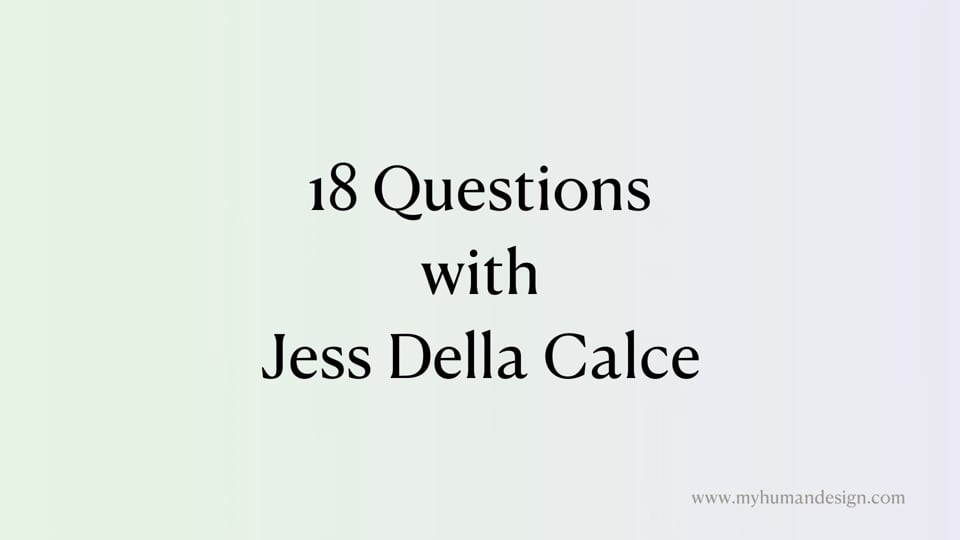 Description:
Sessions with Jess are co-created conversations, a catalyst for embracing your unique gifts, connecting with your body, and recalibrating your energy. With insightful questions and anecdotes from her lived experience as a 6/2, Jess invites you to get curious. Together you will explore the themes emerging in your life, how you are using your energy, and the tweaks you can make to propel you forward.
One of the most profound changes that HD unlocked in Jess's life is allowing herself to feel without judgment. Listening to her body has ignited new beginnings, (she just left her 16 year teaching career!) clearer boundaries, and deeper trust in the flow of life. 
Jess's specialties:
The Newcomer: If you are newer to HD and want to learn your chart specifics, Jess will explain the details (Hello to those with a 1 in their profile or those who love diving deep into the intricacies of the system!) Jess weaves the language of HD together in a way that helps you see the energetics of your life through a new lens.

The Transformer: If you have been experimenting with HD, are curious about next steps and how to use it as a tool for transformation—this is Jess's jam! Together you will identify potential stories and patterns that are getting in your way and keeping you stuck. Jess will also support you in creating actionable steps that can open up new realities to move you forward.

The Sensitive: As a Highly Sensitive Person, Jess is passionate about guiding other HSPs on their journey. It can feel routine to blur boundaries and tune into what others want and need before checking in with yourself. Connecting with your inner wisdom begins with an awareness of what's yours and what's not. Jess supports you in navigating/creating boundaries, seeing and using your sensitivity as a super-power, and getting comfortable saying no (to stop people-pleasing).
Discovering HD brought new opportunities, growth, freedom, and joy into Jess's life. She's excited to share that magic as she guides you in revitalizing the connection with your inner power.
*Flexible times are available for clients in different time zones.
Testimonials:
"I had a wonderful experience with Jess! She was so informative, clearly explained my chart as well as give me insights into areas of my life. She explained different energy centers and their flow which have helped me to be aware of my body and the range of energies. She gave great examples of how different gates and channels could be beneficial in everyday living. I am deeply appreciative of the experience, it has opened up my perspective to say the least!"
"I had a wonderful reading with Jess. She was fun and informative, and I learnt a lot about myself and how to live my life more authentically. I now have more self trust and a new awareness for making decisions and honing in on my gifts.Thanks Jess for our time together, a life changer."