Jess Della Calce
Jess guides you as you play with what it feels like to stop giving your power and energy away and to start trusting yourself. Based on your design specifics, you'll learn to turn down the volume from the outside world to tune into how you make decisions.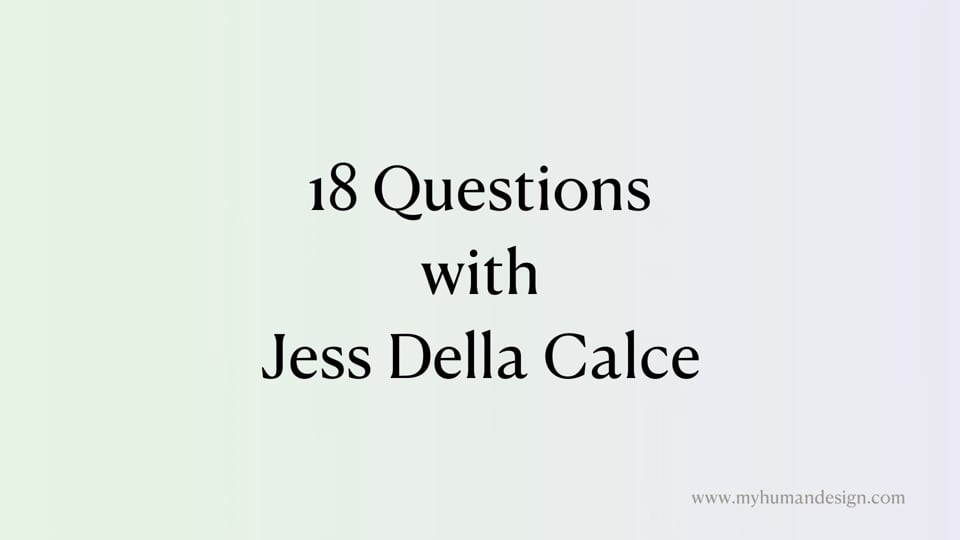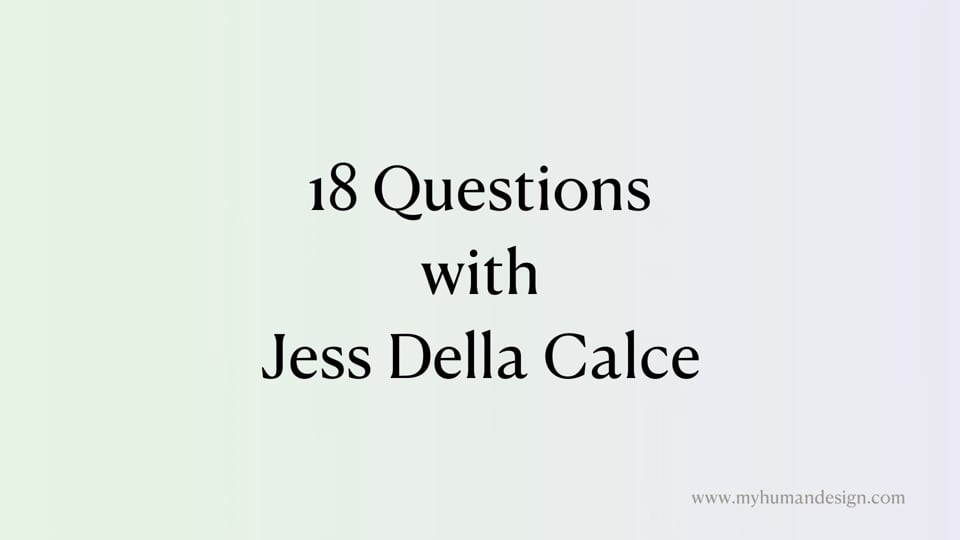 Description:
Sessions with Jess are co-created conversations, a catalyst for reconnecting with your truth and embracing all that you are.  With insightful questions and anecdotes from her lived experience as a 6/2, Jess invites you to get curious. She listens to the themes emerging in your life, while weaving in your design specifics. These connections create a new level of awareness around your gifts, how you make decisions, and where you may be giving your power away. Jess shares practices that can support you with moving through blocks you're experiencing, leading to more satisfaction, peace, surprise, or success.
Often what feels most natural in our bodies can't be logically understood by our minds!  Many times Jess has tried a new wellness trend, or listened to someone's advice only to realize later that it was creating stress because it went against her body's inner wisdom. You already know who you are! Human Design serves as a lens to bring the fuzzy, elusive parts into focus. 
Embodying all that you are is an evolution happening one choice at a time, as you shed old versions of yourself. It takes awareness, courage, grace, and a generous sense of humor! As you relax deeper into your inner knowing you can trust the direction you're moving and more playfully live in flow. Sessions with Jess are a catalyst for remembering and revitalizing the connection with your inner power and recalibrating to the frequency of you.
Testimonials:
"I had a wonderful experience with Jess! She was so informative, clearly explained my chart as well as give me insights into areas of my life. She explained different energy centers and their flow which have helped me to be aware of my body and the range of energies. She gave great examples of how different gates and channels could be beneficial in everyday living. I am deeply appreciative of the experience, it has opened up my perspective to say the least!"
"I had a wonderful reading with Jess. She was fun and informative, and I learnt a lot about myself and how to live my life more authentically. I now have more self trust and a new awareness for making decisions and honing in on my gifts.Thanks Jess for our time together, a life changer."